NH's Leading Eye Care Providers in Southern NH
---
At Spindel Eye Associates, we are dedicated to enhancing your vision. Vision is critical in all aspects of life, so when your vision changes due to age or an incident, we provide you the best solutions for your eye care problems. We have excellent optometrists and ophthalmologists to treat your eyes with the utmost of care.
From consultations to surgeries, we take pride in our professional eye care practices. We are here to serve you in any way we can. Whether you need a cataract removed or are looking to remove unpleasant frown lines, Spindel Eye Associates is at your service.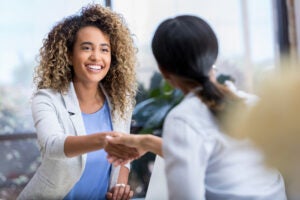 Bringing You Results You Can See
---
Spindel Eye Associates cares about your eye health. We strive to elevate your vision so you can lead a more comfortable and happy life. We invest in state-of-the-art equipment to continually improve your eye treatment experience. With our advanced technology and expertise in eye care, we guarantee you receive top-notch treatment.
We Can Help You
We are proudly celebrating our 36th year in practice. We can't emphasize enough how passionate we are about improving your vision and preventing eye disorders from developing. With the help of our top-of-the-line technology, we can carefully examine the condition of your eyes to provide you options for proper treatment. Our personalized eye care treatment can help you make better choices. Contact us at (603) 434-4193 to schedule an appointment in our Derry, Londonderry, Windham, or Raymond offices.