Derry Clinic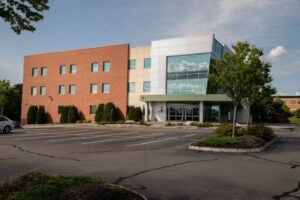 To maintain your vision, it's important that you visit a skilled eye doctor on a regular basis. Whether you need a routine eye exam or LASIK surgery, the team at Spindel Eye Associates would be proud to serve you. We've been improving the vision of Derry residents for over 35 years.
Address:
6 Tsienneto Rd Suite 101
Derry, NH 03038
Phone:
Business Hours:
Monday, Wednesday, Thursday, and Friday: 8 am – 5 pm
Tuesday: 8 am – 8 pm
Saturday: 8 am – 3 pm
Driving to Our Derry Office:
If you're coming from the north, take I-93 S until you get to exit 5 for NH-28 S. Keep left at the fork to continue toward NH-28 S, then turn left onto NH-28 S. Continue for just over 3 miles, then turn left onto Crystal Ave/Tsienneto Rd. You'll see our eye care center on the left.
If you're coming from the south, take I-93 N until you get to exit 4 for NH-102 toward Derry/Londonderry. Turn right onto NH-102 E/Nashua Rd, then turn left onto Elm St. Continue as Elm St becomes Maple St, then turn right onto High St. High St will eventually turn into Folsom Rd, then Tsienneto Rd. You should see our office on the left.
What's Nearby:
Manchester-Boston Regional Airport
Derry was settled by Scottish and Irish families during the early 1700s and formally incorporated as a town in 1827. Derry, NH got its name from the city of Derry, Ireland, which was named for the Irish word for "oak woods." According to local legend, some of the first potatoes in the United States were planted in the Derry, NH area.
Today, about 35,000 people live in Derry, NH. Derry is the hometown of Alan Shepard, the first American in space. Famous poet Robert Frost also lived in Derry for about 10 years near the beginning of the 20 th century. Pinkerton Academy was founded in Derry in 1814, and is one of this country's oldest private schools still in operation.
Derry Public Resources
Eyecare & LASIK Serving Nashua and Manchester Area: