Oculoplastic Surgery in Southern NH
Leaders in Vision Correction
If you suffer from issues with your eye health, including tumors, tears, or even droopy lids, it doesn't have to stay that way. Thanks to modern technology, you can now improve eye damage and appearance through a process called oculoplastic surgery.
What is oculoplastic surgery, and how does it improve your eyesight? The procedure is a type of surgical ophthalmology that treats the delicate and complex features of your eye with plastic surgery to enhance beauty and eye health. Our highly trained surgeons at Spindel Eye Associates seamlessly execute oculoplastic surgery that will leave you with first-rate vision and a flawless eye appearance.
Types of Oculoplastic Surgery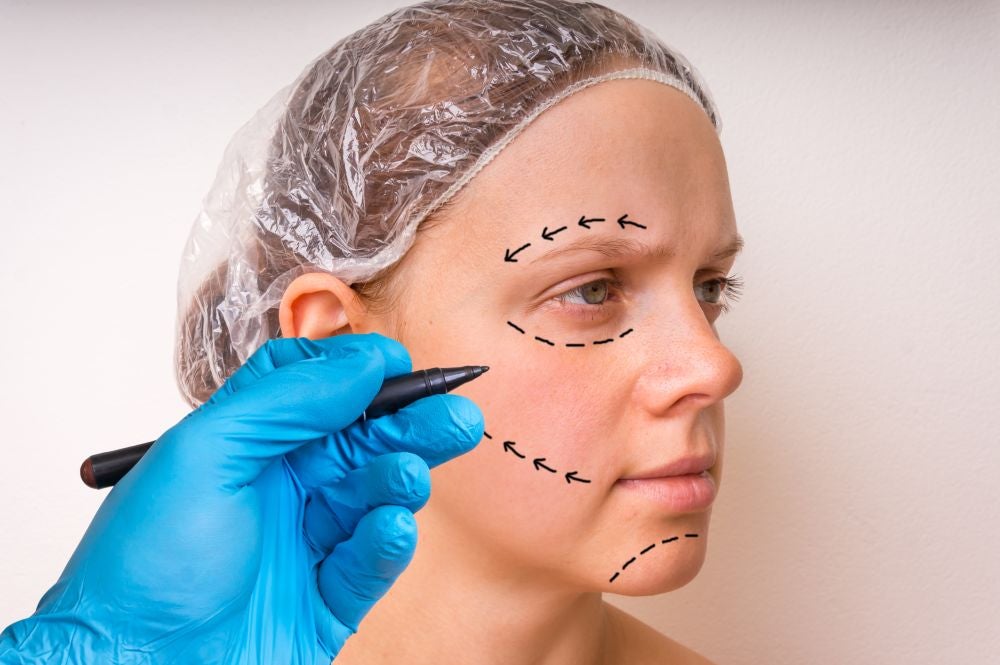 Oculoplastic surgery is a broad term that includes various correctional procedures for the eyelids, tear ducts, orbit, and face. Whether you suffer from a medical condition or simply want to improve the look of your eyes and face, oculoplastic surgery offers a solution through several safe and effective surgeries, such as:
Ocular reconstructive surgery
Aesthetic eyelid surgery
Facial plastic surgery, such as face lifts and implants
Cosmetic procedures, including brow and forehead lifts
Oculoplastic Surgery Procedures
From eye reconstruction and orbital repairs to brow lifts and lower eyelid repositioning, oculoplastic surgery provides a one-of-a-kind opportunity to boost your eye health and enhance the look of your face with fast procedures and minimal risk. While the surgery treats many conditions, procedures fall into four main categories:
Ptosis repair, which adjusts upper and lower eyelid drooping
Entropion repair, which corrects eyelids creased inward
Ectropion repair, which corrects eyelids creased outward
External dacryocystorhinostomy (DCR), which adjusts tear duct flow
Who Needs Oculoplastic Surgery?
Oculoplastic surgery serves a wide range of people through effective plastic and reconstructive surgical procedures that improve the eye, the skin around the eye, and the brows. Under the umbrella of ophthalmic plastic surgery care, you can address eye health issues, facial appearance, or both.
If you suffer from any of the following conditions, oculoplastic surgery may be the best route to achieving well-being and self-confidence:
Ptosis
Droopy eyelids
Tumors
Eye socket or orbital conditions
Bulging eyes
Dry eye
Overactive tear ducts
Abrasion, inflammation, or swelling of the cornea
Eye infections
Diseases
Skin cancer
Malpositioning of the eye
Lesions
Wrinkles around the eye
Talking to Your Eye Doctor
Before undergoing oculoplastic eyelid surgery or other ophthalmic eye care, you should be aware of the potential risks and what to expect from the procedure. Ultimately, your doctor will best be able to diagnose and treat your specific condition according to your unique needs. If you live in Southern New Hampshire, reach out to us at Spindel Eye Associates for a consultation to assess your situation. We can answer all of your questions about the cost and benefits of the surgery, as well as the necessary recovery time and steps required to heal. By preparing yourself beforehand and prioritizing your healing process, you can maximize your results.
Schedule an Appointment With Spindel Eye Associates
Spindel Eye Associates provides leading eye care in Derry, Londonderry, Windham, and Raymond. For more than 35 years, our board-certified specialists have improved vision and eye health through superior eye exams and treatments utilizing the industry's most cutting-edge technology. For more information on our services or to schedule an appointment, contact us today.