Windham Clinic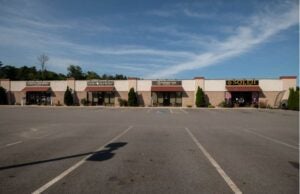 49 Range Rd Suite 106
Windham, NH 03087
You rely on good vision every day for safety, comfort, and quality of life. At Spindel Eye Associates, we offer comprehensive eye care including eye examinations, laser eye surgery, and dry eye treatment. You can reach an experienced eye doctor to discuss your current and ongoing eye health needs by calling (603) 434-4193 to request an eye care appointment.
Driving Directions
From Haverhill, take I-495 S toward Lawrence to exit 47 for MA-213 Loop Connector toward Methuen/Salem New Hampshire. Continue onto MA-213 W, then take exit 1B for I-93 N toward Concord. From I-93 N, take exit 3N for NH-111 N toward N Salem N/Windham N and turn right onto NH-111 E. Continue two miles to find Spindel Eye Associates on the right, shortly after you pass the corner with the McDonald's.
From Lawrence, take I-93 N to exit 3N for NH-111 N toward N Salem N/Windham N. From the exit, turn right onto NH-111 E and continue two miles; we will be on your right shortly after the corner with the McDonald's and just before you reach the Dunkin' Donuts.
What's Nearby
Atkinson Resort & Country Club
The town of Windham was originally inhabited by the Pawtucket Native Americans; Europeans first arrived in the area in 1719, when Scottish immigrants named the region Nutfield. In 1742, the area became an independent community and received the name Windham, though it was originally a parish of the nearby community of Londonderry.
Modern-day Windham still contains a rich history and is home to numerous historical landmarks, including its Searles School, Searles Castle, and Armstrong Memorial Building. Its population currently numbers 13,592 in an area just under 30 square miles.
Windham Public Resources