Is LASIK Right For You?
Spindel Eye Associates Offers LASIK Eye Surgery in Derry and Londonderry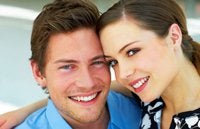 Not everyone is a candidate for LASIK eye surgery. Before LASIK is performed, you will be required to undergo a series of tests to determine the stability of your vision. After a thorough evaluation of your cornea, the doctors will be able to determine if you are a candidate.
This thorough diagnostic examination is the first step to creating your best possible visual outcome.
Before you decide to have laser vision correction surgery, you need to know whether you are a good candidate for the procedure. The right way to do this is to talk with your eye care professional. Before you do so, this short quiz may help you be more informed when speaking to your doctor about laser vision correction.
The quiz will discuss some of the things that determine who is a good candidate for Custom LASIK and traditional LASIK treatment, and some of the factors that are important to consider. This quiz does not include all the considerations that must be made and does not substitute for a consultation with an eye care specialist.
To get started, fill in the information and then just click on the appropriate response to the following questions. Please be sure to answer all the questions.
What are the requirements to have LASIK?
New Hampshire LASIK experts Dr. Gerald Spindel and Dr. David Vazan have listed some typical requirements below to help you get a better understanding of LASIK candidacy. Is LASIK eye surgery right for you and is this something that will be safe?
• Must be over 18 years of age
• Must have a stable vision prescription
• Must have a track record of healthy eyes
• Must not have keratoconus
• Must not have severe dry eye syndrome
• Must not be pregnant
• Must pass corneal thickness tests
Your decision to have LASIK laser vision correction depends on the results of a very thorough preoperative evaluation. On the day of your preoperative exam, we will complete multiple tests and points of evaluation including:
• Corneal thickness testing
• Pupil size measurement
• Dry eye evaluation
• Tests to analyze the shape of your cornea
• Measure the level of nearsightedness, farsightedness or astigmatism
• Wavefront measurements
• Complete dilated eye exam to review retina
No matter what your lifestyle, LASIK experts Dr. Spindel and Dr. Vazan will ensure that you have the most complete and proper eye exam possible. Our dedication to appropriate pre-operative examinations is critical for our excellent surgical track record. So if you are seeking LASIK in New Hampshire, please take the first step and complete our LASIK self-evaluation test. A surgical coordinator will contact you for a more thorough explanation of what you can expect during LASIK eye surgery. The Spindel Eye Associates team is committed to providing you with honest answers regarding the safety and effectiveness of LASIK laser vision correction.
Like most people struggling with glasses and contact lenses, you want to have the best vision correction possible. The experience and credibility of Dr. Spindel and Dr. Vazan can let you rest better, knowing you are in safe hands. If you are seeking LASIK in New Hampshire, call us today so that we can create a customized vision correction procedure. After several thousand LASIK procedures Dr. Spindel is proud to have played a role in helping New Hampshire see better! We understand that choosing a LASIK surgeon in New Hampshire can be a difficult process. Call us if you have any medical or surgical questions regarding vision correction. We have patient counselors who can explain all of your options.