LASIK Eye Surgery in Derry & Surrounding Areas
LASIK Surgeons in Derry, Windham, Londonderry, & Raymond
---
LASIK eye surgery is the safest, most effective refractive surgical procedure specifically designed to correct vision issues like farsightedness,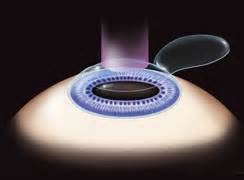 nearsightedness, and astigmatism. As dedicated eye care physicians, Spindel Eye Associates understands the many frustrations that come from dealing with glasses or contact lenses. This breakthrough procedure gives many patients crystal-clear vision. If you are seeking LASIK eye surgery, please take the first step and complete our LASIK self-evaluation test. During your consultation, a surgical coordinator will contact you for a more thorough explanation of what you can expect. Our team is committed to providing you with honest answers regarding the safety and effectiveness of LASIK laser vision correction.
What Is LASIK Surgery? What Conditions Does It Treat?
---
Laser-assisted in-situ keratomileusis, better known as LASIK, is a revolutionary laser eye surgery used to correct the vision of people who are nearsighted or farsighted or have astigmatism. LASIK works by reshaping the cornea to properly focus light onto the retina in the back of the eye. It has a 96% success rate, causes very little pain, and corrects vision immediately with no bandages or stitches required. Adjustments can be made if your vision changes, but you will notice a dramatic reduction in your dependence on eyeglasses or contact lenses – if you still need them at all!
What Are Some of the Benefits of LASIK Eye Surgery?
---
Every year, more than 600,000 Americans choose LASIK eye surgery to correct their vision issues. While many may have anxiety about this procedure, there is a very low risk of complications (fewer than 1/20 procedures and only minor complications without vision loss). LASIK eye surgery enjoys a high success rate, with about 95% of patients achieving 20/40 vision or better without wearing corrective eyeglasses or contact lenses. Most patients experience little to no pain or downtime, with many resuming their normal activities within 24 hours. It may take a few weeks or months for your vision to stabilize. Some patients may experience a change in their eye prescription over time, and follow-up procedures may be necessary in some cases. Although LASIK surgery requires an upfront investment, many patients no longer need glasses or contact lenses afterward, resulting in significant savings that add up over the years. Talk to us about financing and insurance options today!
Things to Consider Before Getting LASIK Eye Surgery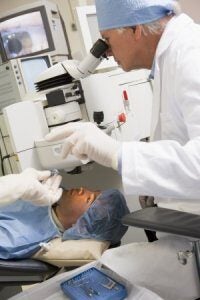 When determining if LASIK eye surgery is right for you, be sure to ask lots of questions. You should not rush into this decision. Discuss your medical history in-depth with your eye doctor, alerting them to all over-the-counter and prescription medications you take as well as any allergies. We will conduct a thorough preoperative examination and assess your eye health before recommending this procedure. If you wear contact lenses, you may need to switch to eyeglasses instead. Contacts can change your eyes' cornea shape, resulting in inaccurate measurements during our exam. On the day of your procedure, do not wear makeup, lotion, eye cream, or perfume to avoid the risk of infection or complications during surgery. LASIK eye surgery is an outpatient procedure that is usually quick and painless. However, you will need to make transportation arrangements. Your vision will be blurry, and you may need to keep your eyes closed while adjusting and healing after your procedure. Certain factors like your age, prescription strength, and any additional eye problems may hinder the effectiveness of LASIK surgery. LASIK is not a one-stop solution for making your glasses disappear. Many steps are involved in the process, and you may still need to wear glasses post-surgery or come back for additional touch-ups.
Who Makes an Ideal LASIK Eye Surgery Candidate?
---
If you have been diagnosed with one of the following conditions, you may be a good candidate for LASIK surgery at Spindel Eye Associates:
LASIK for Farsightedness – Farsightedness (hyperopia) occurs in people with eyes that are shorter than average, which can cause blurred vision at a distance and near.
LASIK for Nearsightedness – Nearsightedness (myopia) is the opposite of farsightedness. Nearsighted people have longer eyes and have difficulty seeing objects that are far away.
LASIK for Astigmatism – People with astigmatism typically have trouble seeing objects at any distance. This condition occurs in people with unusually shaped corneas. The cornea is the transparent cap covering the front of the eye.
New Hampshire LASIK experts Dr. Mohamed Guenena and Dr. David Vazan have listed some additional requirements below to help you gauge a better understanding of typical LASIK surgery candidacy:
Must be over 18 years of age
Must have a stable vision prescription
Must have a track record of healthy eyes
Must not have keratoconus
Must not have severe dry eye syndrome
Must not be pregnant
Must pass corneal thickness tests
Testing for LASIK Candidacy at Spindel Eye Associates
---
Your decision to have laser eye surgery depends on the results of a thorough preoperative evaluation. On the day of your exam, we will complete multiple tests and points of assessment, including:
Testing for LASIK
---
Your decision to have laser eye surgery depends on the results of a very thorough preoperative evaluation. On the day of your preoperative exam, we will complete multiple tests and points of evaluation, including:
Corneal thickness testing
Pupil size measurement
Dry eye evaluation
Tests to analyze the shape of your cornea
Measure the level of nearsightedness, farsightedness, or astigmatism
Wavefront measurements
Complete dilated eye exam to review retina
Curious About LASIK Surgery? Schedule a Consultation Today!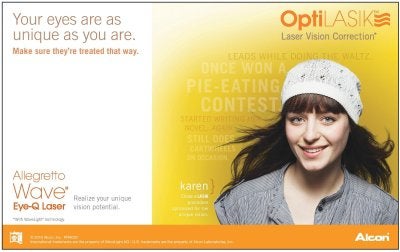 ---
Experience matters when selecting a LASIK surgeon for your procedure. Our experienced eye doctors at Spindel Eye Associates have performed thousands of LASIK surgeries for Derry, Windham, Londonderry, and Raymond patients with varying eye care needs. Our LASIK surgeons in Southern New Hampshire have over 30 years of experience in corrective eye surgery to achieve safe, reliable results for our patients. LASIK experts Dr. Guenena and Dr. Vazan will ensure you have the most thorough eye exam and surgery possible. You may also contact us with questions or to schedule an appointment for a consultation. To prepare for your surgery, you should read our Tips for Preparing for Your LASIK Surgery or Tips for Your LASIK Recovery. Recovering from LASIK surgery is a fast and often painless process!