David J. Ramsey, M.D. in Derry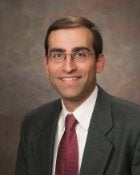 Doctor David Ramsey, received his M.D.-Ph.D. degree from the University of Illinois at Chicago College of Medicine and his Masters in Public Health Policy & Administration from the UIC School of Public Health. After his study and training in Chicago, Dr. Ramsey completed his residency in Ophthalmology at the Wilmer Eye Institute of the Johns Hopkins School of Medicine and subsequently completed a combined medical/surgical fellowship in vitreoretinal diseases at the Massachusetts Eye & Ear Infirmary, Harvard Medical School, Boston, Massachusetts.
Dr. Ramsey is the inaugural Harry N. Lee Family Chair in Innovation at the Lahey Hospital & Medical Center, Beth Israel Lahey Health, in Massachusetts. As Director of Ophthalmic Research in the Division of Ophthalmology at the Lahey Hospital & Medical Center he conducts research on the prevention and detection of retinal diseases such as diabetes, macular degeneration, and glaucoma. He is an author or co-author of more than 120 peer-reviewed publications, meeting abstracts, and textbook chapters.
A diplomate of the American Board of Ophthalmology and a specialist in diseases of the retina, he sees patients at our Spindel Eye Associates Derry location as well as performing surgery and seeing patients in Peabody and Burlington, Massachusetts. Dr. Ramsey currently holds the rank of Associate Professor of Ophthalmology at the Tufts University School of Medicine and serves as a consultant physician at the Bermuda International Eye Institute.