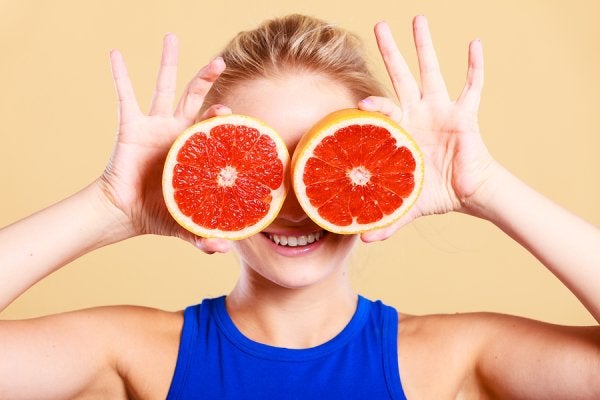 What you eat plays a major role in your eye health. Over time, it can actually stave off certain diseases and conditions, such as glaucoma, cataracts, and declining vision due to macular degeneration. Your body thrives from a well-balanced and healthy diet containing a blend of foods that you need. But your eyes especially benefit from antioxidants found in healthier foods, such as fish, certain vegetables, and some fruits. Spindel Eye Associates wants everyone to have the best vision possible, so we've compiled this list of the top five foods that promote healthy eyes.
The list
Fish – Fish, especially cold-water fish, such as salmon, tuna, and mackerel, are excellent foods to include in your diet due to their high content of omega-3 fatty acids. Fish are the best food source for these omega-3 fatty acids, which contribute to the prevention of dry eyes and cataracts, while also promoting healthy visual development.
Citrus fruits and berries – Oranges, lemons, grapefruits, blueberries, strawberries, raspberries—some of these favorite fruits can be the key to healthy eyes. They contain essential vitamins and minerals to promote healthy vision, mainly vitamin C. Vitamin C helps the development and health of vascular structures in your eyes, preventing cataracts and macular degeneration.
Leafy greens – Kale, spinach, collard greens, and even green veggies, such as broccoli and peas, contain the all-star duo of lutein and zeaxanthin. These two important elements work together to promote overall eye health, including reducing macular degeneration.
Red, orange, and yellow veggies – These contain vitamins A and C, as well as carotenoids, carrots and other red, yellow, and orange vegetables, such as peppers, which are important to the eyes. Vitamins A and C are proven to help overall eye health, while preventing night blindness and cataracts. Carotenoids are thought to actually reduce the risk of developing other serious eye diseases and conditions.
Eggs – Eggs are packed with protein and nutrients, including the ever-important vitamin A and lutein. They reduce the risk of night blindness and macular degeneration, helping to preserve your vision and eye health.
Eating healthy
The key takeaway is that a healthy, balanced diet, including foods such as these, is essential to preserving your sight and health. Citrus fruits and fresh berries are high in antioxidants that your eyes need, and broccoli, peas, peppers, whole grains, lean beef, and even dairy products have all been shown to be beneficial for your eyes. Dairy is good because it contains zinc, which helps with night vision and cataract prevention, and certain nuts, seeds, and legumes harbor vitamin E, which also helps prevent cataracts and macular degeneration.
The true key to great eye health is to eat a healthy diet and take care of your body, along with scheduling regular eye exams and taking care of any eye issues as soon as symptoms arise. Vitamin supplements can be used to help an irregular or unbalanced diet, but you might be missing out on other key nutrients that healthy foods provide. Spindel Eye Associates in New Hampshire knows how important your sight is to you, and we can help you achieve great vision.
See if your eyes are healthy at Spindel Eye Associates.