Did you know that an eye doctor can often determine which patients have diabetes without ever looking at their medical history? When you go for an eye exam in the Derry area, the eye doctor can check for damage of the retina , which is at the back of the eye. If you have diabetes and high blood sugar levels, over time, this can inflict damage on the blood vessels of the retina and increase the risk of retinal detachment and vision loss.
When you watch this video, you'll get some basic eye care tips. This diabetes patient explains the importance of carefully managing blood sugar levels by limiting the amount of simple carbohydrates in the diet. Instead of choosing white rice, for example, you can choose brown rice, which won't make your blood sugar levels skyrocket.

There's no question that eyeglasses are the preferred vision correction method for many patients. They are ideal for individuals who have trouble putting contact lenses in and for those who want fashionable accessories for their outfits. But eyeglasses also have many disadvantages. If you've never tried contact lenses before and you live near Windham, it's time to visit an eye doctor in the Derry area. After an eye exam, you can talk to the eye doctor about your concerns and get a lesson in how to properly put in your contact lenses.
Contacts Require Few Adjustments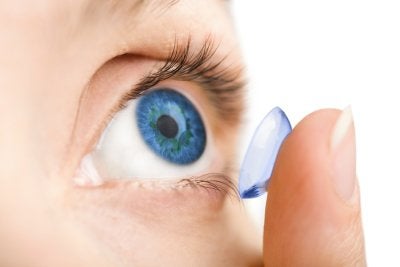 One of the many reasons why people switch from eyeglasses to contact lenses is that eyeglasses require constant adjustments throughout the day. If they slide down the nose, they need to be pushed back up. If they irritate the ears, they need to be fiddled with. And if the kids are fascinated by a person's eyeglasses, he or she might temporarily lose ownership of them. In contrast, once you put in your contact lenses in the morning, you probably won't give them a second thought until it's time to take them out in the evening.
Contacts Increase the Field of Vision
Another major problem that many people experience with eyeglasses is the limited field of vision. A person can't look too far to either side or downward because his or her vision will suddenly be impaired. Contact lenses allow individuals to enjoy the full field of vision with no limitations.
Contacts Can Change Your Eye Color
Some optometry patients might have trouble giving up their eyeglasses in favor of contact lenses because there are many stylish choices for frames these days. However, it's well worth it to see whether giving up eyeglasses could actually improve your appearance. Plus, you'll have the option of changing your eye color, if you wish. Talk to your eye doctor about getting colored contacts.
Contact Lens Choices Include Multifocal and Monovision
Contact lens choices now include multifocal and monovision lenses, which allow older adults to focus clearly on near, intermediate, and distant objects. Seniors might wish to try both types of contacts before deciding which one works best for them.

Eye examinations often reveal that a patient has been experiencing dry eye symptoms. Dry eyes can be very uncomfortable , causing symptoms such as stinging or burning sensations. Fortunately, there are options available for dry eye treatment in Londonderry. An eye doctor may recommend using artificial tears for patients with occasional, mild symptoms.
Patients who have persistent, severe dry eye symptoms can watch this video to find out about advanced treatment options. For instance, if dry eyes are caused by inflammation, the eye doctor may prescribe steroids. If the underlying cause is lipid deficiency, then the patient may be a good candidate for a procedure to place punctal plugs to close the tear ducts and prevent tears from draining away too quickly.

Dr. David J. Ramsey , one of the eye doctors in Derry at Spindel Eye Associates, specializes in treating patients who need eye care that includes medical and surgical treatments for vitreoretinal eye diseases, such as macular degeneration and diabetic retinopathy.
Dr. Ramsey attended the University of Illinois in Chicago to earn his MD and PhD degrees and completed his residency at the Wilmer Eye Institute at the Johns Hopkins School of Medicine. Following his residency, Dr. Ramsey pursed a fellowship in vitreoretinal diseases at Massachusetts Eye and Ear Infirmary. Currently, along with seeing patients in the Derry location of Spindel Eye Associates, Dr. Ramsey is also a senior staff physician at the Lahey Clinic. In addition to treating macular degeneration and diabetic retinopathy, Dr. Ramsey's areas of interest for eye care and eye health include myopic degeneration, sickle cell retinopathy, retinal vein occlusions, and vitreoretinal surgery for a range of diseases of the retina and vitreous.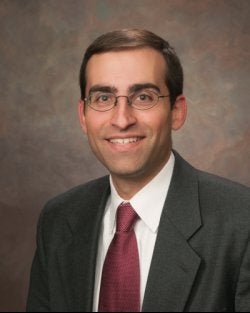 When looking for a new eye doctor near Londonderry and Windham , Spindel Eye Associates has a number of qualified eye doctors available to serve you. Serving the Windham area, Dr. John M. O'Block, O.D. brings years of experience and expertise to the practice.
Dr. O'Block received his Doctor of Optometry from the New England College of Optometry after obtaining his Bachelor of Science in Biology degree from John Carroll University. Upon completion of his education and training, Dr. O'Block focused on specialty contact lenses before building a career in ocular pathology. As an eye doctor, Dr. O'Block excels in patient care and satisfaction, and is currently accepting new patients.
Dr. O'Block is also a board certified optometrist as well as a member of the American Optometric Association, and holds an optometry license in Massachusetts as well as New Hampshire.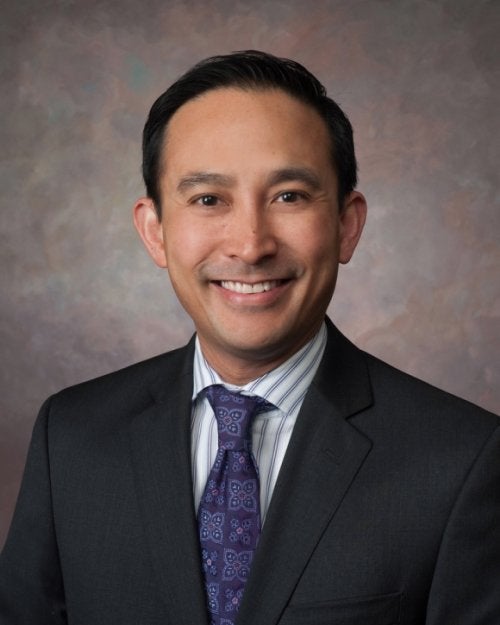 Dry eye syndrome can severely affect your life, causing eye discomfort and vision problems. Dry eye symptoms include red, itchy, irritated eyes that don't produce adequate tears or lubrication. Luckily, new technology allows eye doctors or ophthalmologists near Manchester to provide safe, effective, and successful dry eye treatment.
Watch this video to learn more about dry eye syndrome and a revolutionary new form of dry eye treatment. Eye doctors and ophthalmologists can use cutting edge technology to treat the underlying cause of dry eye syndrome, and prevent future occurrences of uncomfortable dry eye symptoms.

At Spindel Eye Associates, we pride ourselves on providing the highest quality eye care in Londonderry Windham and Derry . Our ophthalmologists are extremely talented, and have received extensive training and education in eye health, eye disease, eye treatments, and vision correction. Our comprehensive eye care includes both routine and diagnostic eye exams and eye tests. We also use cutting edge technology to provide our patients with IPL dry eye treatment, LASIK eye surgery, and laser eye surgery for cataracts and glaucoma.
Dr. Naveen K. Rao is one of our skilled ophthalmologists, with a doctor of medicine degree from Baylor College of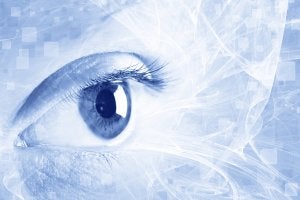 Medicine in Houston, Texas. Dr. Rao completed his opthamology residency at the Casey Eye Institute at Oregon Health and Science University in Portland, Oregon. After his residency, he received subspecialty fellowship training in corneal transplantation and complex anterior segment surgery at Tufts Medical Center and Ophthalmic Consultants of Boston.
Dr. Rao specializes in the treatment of patients who require treatment for eye diseases that affect the cornea, ocular surface, and anterior segment of the eye. He provides both medical and surgical eye disease management and treatment. Dr. Rao treats patients in Derry, New Hampshire, as well as in Massachusetts.

Vision is among the most informative of your senses, which is why it is important to regularly see your eye doctor and take care of your eye health. Although most people rely on their eyes every day, many people do not know much about these windows to the world. Watch this video clip for a quick look at the ins and outs of your eyes.
Human vision is made up of the brain's interpretation of the reflection of light. Light reflects off of objects and into the eyes where it can be focused on the retina. Each eye offers a slightly different field of vision, and their paths initially cross over in the Lateral Geniculate Nucleus. Your eyes depend on two types of photoreceptors: rods and cones. Rods are geared towards peripheral vision and movement, while cones help you receive and understand color. These photoreceptors work together to make up your vision.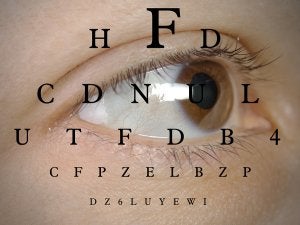 When you work with the right people, going to work can feel less like a chore and more like a valuable experience. Fortunately the team of eye doctors near Derry at Spindel Eye Associates work together to provide high quality ocular exams, IPL therapy, and other eye treatments. Dr. David A. Weinberg is one of these eye doctors, and he is a valued member of the team. Continue on as we put the spotlight on Dr. David A. Weinberg.
David A. Weinberg, M.D., F.A.C.S., is a skilled ophthalmologist who dedicates himself to eye care. Dr. Weinberg's practice specializes in oculofacial plastic surgery, especially regarding tear ducts and eyelids. He spent his ophthalmology residency at the University of Cinicinnati Medical Center and has also completed fellowships in oculofacial plastic surgery and neuro-ophthalmology. He completed these fellowships at Jules Stein Eye Institute of UCLA and Wills Eye Hospital, respectively. Dr. Weinberg also specializes in a variety of cosmetic treatments like forehead lifts and BOTOX. In addition to holding the presidency of the New England Oculoplastic Society for almost two decades, he also spent ten years leading the University of Vermont/Fletcher Allen Health Care ophthalmic plastic surgery team. Stop by today to meet Dr. Weinberg in person.
Archives
2018
2017
2016
2015
2014