What's the difference between the different kinds of eye doctors?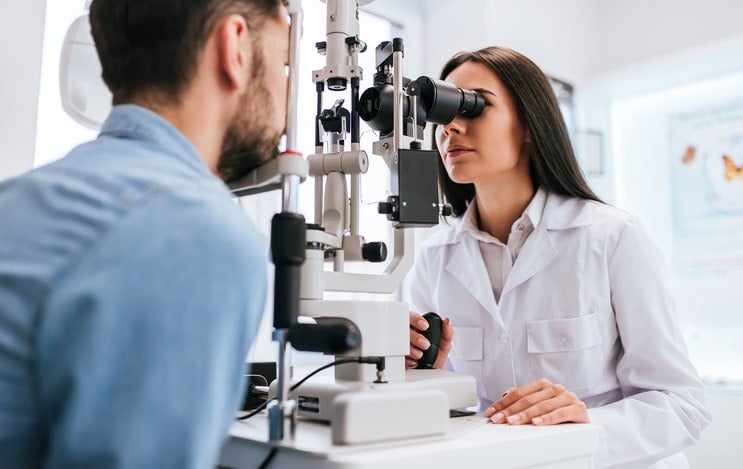 Most of us have a primary care physician for our bodies, and if something goes awry that's outside our doctor's realm of expertise, we're given a referral to a different doctor. It's all pretty straightforward and doesn't require a lot of thought on the part of the patient. When it comes to our vision, though, things can get confusing. There are opticians, optometrists, and ophthalmologists, and for consumers, it's not always easy to know which one of these doctors is appropriate for a particular need. Here we break it down for you so that you can have a better understanding about where to go for eye care.
First, let's be clear: an optician is not a doctor. Opticians are technicians, and while they're trained to design, verify and fit corrective lenses, they don't test vision or write prescriptions to correct vision. They are also not qualified to diagnose or treat eye diseases. Opticians use prescriptions supplied by ophthalmologists and optometrists to inform their eyeglass and contact lens selection.
An optometrist is a doctor, but not a surgeon. After finishing four years of undergraduate college, optometrists must complete four years of optometry school in order to earn their doctor of optometry (OD) degree. Once licensed to practice optometry, optometrists provide primary vision care, including sight testing and correction, diagnosis, and treatment and management of vision changes. They can perform eye exams and vision tests, prescribe and dispense corrective lenses, detect eye abnormalities, treat eye injuries and prescribe medication for certain eye diseases.
Ophthalmologists are medical doctors/surgeons specializing in eye and vision care. They differ from optometrists in their level of training and what they're qualified to diagnose and treat. Having completed college and at least eight years of further medical training, ophthalmologists are licensed to practice medicine, treat all eye diseases and perform surgery. They can prescribe and fit eyeglasses and contact lenses to correct vision problems, and some ophthalmologists specialize in a specific area of medical or surgical eye care. Many ophthalmologists work in scientific research, working to find causes and cures of eye diseases and vision disorders.
It's important to understand the difference between the types of eye doctors because it's vital to have regular eye exams. Some eye diseases, like glaucoma, are only detected through eye exams and can be controlled if caught early. Having a comprehensive yearly eye exam, performed by an optometrist or ophthalmologist, will help you avoid eye diseases and keep your vision clear
If you're looking for an ophthalmologist or optometrist in Derry, Londonderry or Windham, Spindel Eye Associates is here for you.  Celebrating over thirty years of eye care, we proudly provide our patients with personalized eye care using top-of-the-line technology.  For more information or to schedule an appointment call 603.421.6536 or contact us through our website.