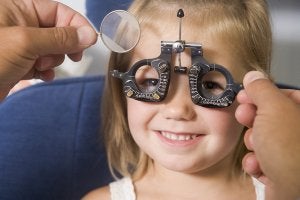 Regular eye exams in Manchester help you maintain the best eyesight and make it easier to prevent unnecessary ocular issues. Even if you do not have any noticeable eye conditions, you should still schedule regular eye exams. These tests help the eye doctor make sure that your eyes are healthy. Keep reading to find out why it is so important to schedule regular eye tests:
The Eye Doctor Can Check the Basics
During a routine eye exam, the doctor will look at your eye health to make sure everything is looking good. The doctor will check your prescription to make sure there are no refractive errors that are affecting your vision. If the doctor finds any issues that might be keeping you from seeing clearly, he or she can also use the exam to figure out your current prescription so you can get set up with glasses or contact lenses.
The Eye Doctor Can Determine Overall Health
There are a lot of ways the eye doctor can help to spot issues with your overall health just by looking at your eyes. The doctor can look at the retina and the blood vessels in your eyes and see signs of high blood pressure, high cholesterol, or even diabetes. Getting regular eye exams gives you the opportunity to spot other issues like this early enough to treat them.
The Eye Doctor Can Look for Signs of Eye Disease
Some of the most common eye diseases present symptoms in the early stages. Making appointments for regular eye exams helps the doctor spot these issues early to minimize the side effects of the disease. Finding issues like glaucoma and diabetic retinopathy early gives the eye doctor the chance to lower your risk for completely losing your vision. People with healthy eyes only need to schedule an eye exam every one to three years. If you have bad eyesight, you might want to see your eye doctor every single year.