A Brief Look at Surgery for Glaucoma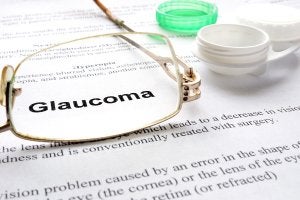 Have you been diagnosed with glaucoma? This progressive disease can often be managed with eye drops. When this form of topical eye treatment cannot alleviate eye pressure, though, laser eye surgery in Manchester may be the next recommended option.
Glaucoma develops when fluid in the eye does not drain as needed to maintain a healthy level of pressure within it. As fluid builds, it places more force on the optic nerve, which sends sight signals to the brain. Damage to the optic nerve is typically permanent, making glaucoma a major cause of blindness. However, laser eye treatment can safely and quickly address severe glaucoma symptoms. This form of glaucoma treatment facilitates the movement of fluid out of the eye so that its internal pressure remains stable. If your eye doctor is not seeing positive results from your eye drop treatment, he can perform laser eye surgery on an outpatient basis. Though you may need minimal transportation assistance from your eye doctor's office, you normally can return to your everyday activities just hours after your procedure.