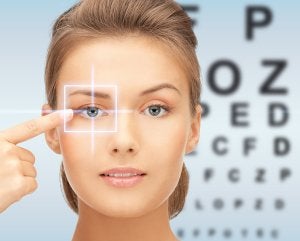 If you're considering undergoing LASIK eye surgery near Salem, Manchester, or Derry you probably want to feel confident and informed about your decision. It's important to note that during your research into LASIK surgery, you may come across misinformation regarding this procedure. Here's a look at the truth behind a few common LASIK myths.
Myth: LASIK Can't Correct Farsightedness or Astigmatism
Many people believe that LASIK eye surgery can't address issues other than nearsightedness, which simply isn't true. The truth is that LASIK can correct all types of refractive errors, including farsightedness and astigmatism in addition to nearsightedness. If you are suffering from any sort of refractive error, schedule a consultation with an ophthalmologist to learn how LASIK can help you.
Myth: LASIK Can Increase the Risk of Night Glare or Dry Eyes
When LASIK was first developed, it was true that some patients experienced night glare or dry eyes after undergoing the procedure. However, once eye doctors and surgeons became aware of these problems, they set out to fix them. Due to LASIK eye surgery developments that took place within the past few years—namely the use of lubricating drops prior to surgery and the femtosecond laser for custom surgery—these side effects have all but disappeared.
Myth: LASIK Is Dangerous
With any type of surgery, there will always be a certain level of risk. However, LASIK surgery is designed to be as safe and effective as possible. The vast majority of patients enjoy corrected vision for years after the procedure without any major side effects. If you are nervous about the prospect of undergoing LASIK eye surgery, discuss the procedure with your eye doctor prior to making a decision so that you will know what to expect and whether this procedure is the right treatment option for you.