Spotlight on Dr. David A. Weinberg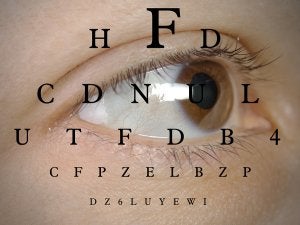 When you work with the right people, going to work can feel less like a chore and more like a valuable experience. Fortunately the team of eye doctors near Derry at Spindel Eye Associates work together to provide high quality ocular exams, IPL therapy, and other eye treatments. Dr. David A. Weinberg is one of these eye doctors, and he is a valued member of the team. Continue on as we put the spotlight on Dr. David A. Weinberg.
David A. Weinberg, M.D., F.A.C.S., is a skilled ophthalmologist who dedicates himself to eye care. Dr. Weinberg's practice specializes in oculofacial plastic surgery, especially regarding tear ducts and eyelids. He spent his ophthalmology residency at the University of Cinicinnati Medical Center and has also completed fellowships in oculofacial plastic surgery and neuro-ophthalmology. He completed these fellowships at Jules Stein Eye Institute of UCLA and Wills Eye Hospital, respectively. Dr. Weinberg also specializes in a variety of cosmetic treatments like forehead lifts and BOTOX. In addition to holding the presidency of the New England Oculoplastic Society for almost two decades, he also spent ten years leading the University of Vermont/Fletcher Allen Health Care ophthalmic plastic surgery team. Stop by today to meet Dr. Weinberg in person.