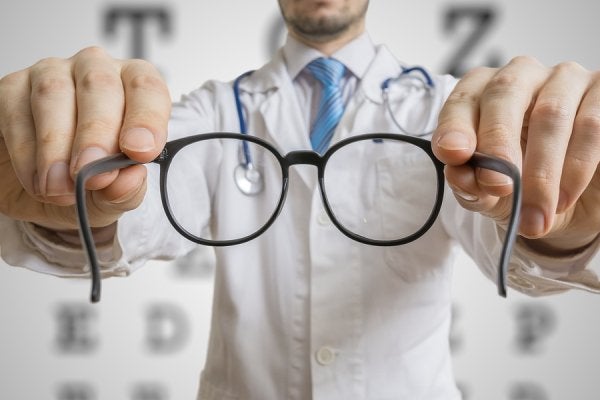 To the remarkable eye doctors at Spindel Eye Associates, nothing is more important than providing personalized eye care treatments – over 30 years and counting! – and giving back to the community we love. Here is a brief introduction to the core members of our team and a glimpse into why Spindel Eye Associates has received so many awards!
Meet our doctors
Dr. Gerald Spindel, M.D. has always loved providing medical, surgical, and laser eye treatments to New Hampshire residents. In fact, he has been active in the community as a board-certified comprehensive ophthalmologist
since 1985, and he was the first to introduce Derry and the surrounding areas to laser refractive surgery.As a comprehensive ophthalmologist, Dr. David Vazan, M.D. has extensive experience in the latest medical, surgical, and laser eye treatments.
Though board-certified optometrist Dr. Sarah Wood, O.D. provides exceptional services for routine eye exams and medical eye care, she has a special interest in contact lens fittings and low vision exams.
Our resident expert on vitreoretinal disease is Dr. David Ramsey, M.D. , ophthalmologist and senior staff physician. He always stays on top of the latest advances in Macular Degeneration and Diabetic Retinopathy.
If you are interested in oculofacial plastic surgery or cosmetic dermal fillers, then Dr. David Weinberg, M.D., F.A.C.S. is here to help. His expertise earned him NH Magazine's Top Doctor for 2017 Award, so you know you are working with the best!
Complex cataract surgery and cornea transplantation are just some of the exemplary services that Dr. Naveen Rao, M.D. brings to Spindel Eye Associates.
One of the newest members of our team, Dr. Lauren Branchini, M.D. specializes in surgical treatments for eye conditions such as glaucoma and retinal diseases.
Dr. Douglas Blair, O.D. got his optometric degree from New England College of Optometry in Boston, MA and enjoys seeing patients at our Londonderry office.
Dr. John O'Block, O.D. holds board certifications in optometry in both New Hampshire and Massachusetts and is affiliated with the American Optometric Association.
Giving back wherever we can
One thing that sets the amazing team at Spindel Eye Associates apart from every other clinic out there is our dedication to the community. We love volunteering our time and services for the Senior Health Fair, school district screenings, patient education presentations, and the Lions Club.
We also provide donations or sponsorships for the Make a Wish Foundation, Nobody's Children, Londonderry Youth Athletic teams, and several other worthy organizations! Some of our most rewarding projects come from working with the Derry Boys and Girls Club and our sponsorship of the Independence Fund, which helps provide All-Terrain wheel chairs for disabled veterans.
One of our crowning glories is the CHS Extra Mile Award, which was given to Dr. Spindel by the director of Community Health Services of Greater Derry for his outstanding dedication to his patients and the community.
That's just who we are at Spindel Eye Associates and we look forward to working with you!
To find out more about our amazing team, give us a call at 603-421-6489 today!