Why an Eye Exam is Important as the Kids Head Back to School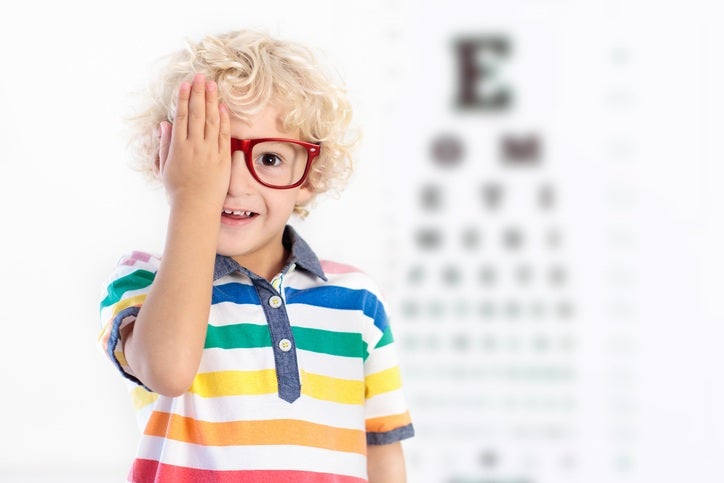 It's time to head back to school- are you ready? Most parents are doing last minute errands, like shopping for school supplies and new school clothes, as well as scheduling the annual well-child checkup with the pediatrician. While you're at it, though, don't forget to make an appointment for an eye exam.
An eye exam is different than the vision screening that your child may have already had. Screenings are sometimes offered at school or at the annual checkup. However, these screenings only check things like the ability to read the eye chart. Eye exams are much more thorough, checking for things that screenings miss, including chronic eye diseases, color vision and eye coordination. With an eye exam, your child's eye doctor can determine whether your child needs corrective lenses in order to see well.
It's important to correct vision if a child is having eye problems because poor vision can cause trouble at school. Unfortunately, the American Optometric Association estimates that one in four school-aged kids have undetected vision problems that can negatively affect their visual perceptual skills. Poor vision can disrupt a child's education, drain confidence and make social connection difficult.
Many times, kids don't even realize their eyes are the problem. That's why parents should be aware of symptoms that might be overlooked, including:
Poor reading comprehension: You might not realize it, but reading requires our eyes to do several different things. We have to have the visual acuity to see text clearly, and our eyes have to use their muscles to decode text and determine its meaning. We have to have visual memory that comes from creating an image of the words in our minds, visual processing that lets us create a mental image of text in our minds and visual sequential memory that keeps images in the proper order. Simply put, when the eyes are not functioning correctly, the child cannot comprehend what he or she is reading.
Short attention span for close work: If it's difficult for a child to focus when trying to do close work, the child may become frustrated, distracted, fidgety, inattentive and uncooperative.
Frequent headaches, eye-rubbing or blinking: Farsightedness can reduce a child's ability to focus on schoolwork and can cause headaches. Eye-rubbing and blinking can be indicative of eye allergies, but they can also indicate nearsightedness.
The tendency to fidget or look away from work: When it's hard to focus on work, it's easier to look away, fidget or daydream.
Slow to finish schoolwork: A child who has to work to adequately see schoolwork will often have only a brief window before he or she becomes fatigued. This can make it difficult to finish assignments in a timely manner.
Taking all of this into consideration, experts recommend that children have an annual eye exam. If you're looking for an eye doctor in Derry, Spindel Eye Associates is here for you. We provide eye exams for children of all ages, using the most advanced technology and latest techniques. If your child needs glasses, we also carry a full range of kids' glasses frames. For more information or to schedule an appointment call 603.421.6536 or contact us through our website.