If you're thinking about having LASIK surgery near Manchester, Derry, or Londonderry, then you may be wondering if this treatment is right for you. To determine your candidacy for this procedure, your eye doctor will conduct a thorough eye exam and screening evaluation. However, if you would like to get an idea of whether this surgery would benefit you without having to visit the doctor, then try taking the Spindel Eye Associates LASIK self-evaluation test .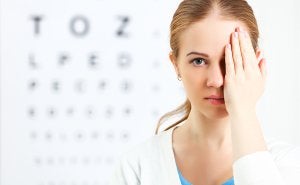 By setting aside just a short amount of time to fill out this short questionnaire, you can gain insight into whether or not LASIK could be beneficial to your eyesight. You will be asked questions about your age, your visions problems, what your vision goals are, and what you currently wear to correct your vision.
This self-evaluation is available at no cost to you and is obligation-free. After providing your information and answering the short set of questions, Spindel Eye Associates will get back to you to discuss whether LASIK could be right for you.