Are you thinking about getting LASIK surgery and live near Londonderry, Manchester, or Derry, but worry that you may be too old for the procedure? If so, then here is some good news: as long as your eyes are in good condition, then you could be a candidate for LASIK. Read on to learn why you can benefit from LASIK no matter your age.
Your Eye Health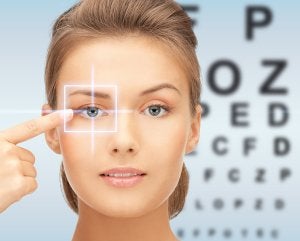 Determining whether you are a candidate for LASIK eye surgery relies more on the state of your eyes than it does on your age. Your eye doctor will ask you questions about your eye health and conduct a thorough eye examination to learn if the procedure would be a safe and effective choice. Candidates for LASIK must have a stable eye prescription, have a history of good eye health, must not have dry eye syndrome, and must pass a corneal thickness test.
Your Overall Health
When you visit your eye doctor to learn about your candidacy for LASIK, he will ask you a series of questions to gain some insight into your lifestyle, how you currently care for your eyes, and your state of health. Some preexisting conditions, such as collagen vascular disease, diabetes, and autoimmune diseases, may affect your candidacy for this procedure. He will ensure that you understand any risks involved with the surgery, and will find out if you have reasonable expectations regarding your results.
Your LASIK Candidacy
To further determine your candidacy for LASIK, your eye doctor will conduct a number of tests and evaluations. During your preoperative evaluation, he will measure your pupil size, as well as the level of nearsightedness, farsightedness, or astigmatism in each eye. Your doctor will also take wavefront measurements, analyze the shape of your cornea, test for dry eyes, measure your corneal thickness, and examine your retina. After conducting this thorough pre-screening, your eye doctor will tell you if this surgery is right for you. If you're a good candidate for LASIK, then you can benefit from this treatment no matter your age.