If you're over 40 and planning to visit your vision center near Windham for an eye exam, then you may have questions about how your age can affect your vision. Read on to learn about how age can result in changes in your eyesight.
In Your 40s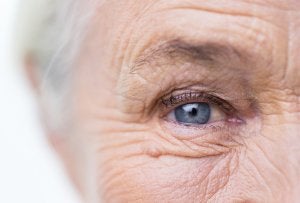 While there is a lot that you can do to help preserve the health of your eyes over the years, it's natural for them to develop signs of aging. When an individual reaches their 40s, a common vision change that they might experience is presbyopia, which refers to a reduced ability to focus the eyes due to a hardening of the lenses. Presbyopia tends to become noticeable when the person is doing close work with small objects or reading. In the early stages of the condition, most people can counteract the effects of presbyopia by adjusting the distance of their reading material, but multifocal contact lenses or reading glasses may be necessary later on.
In Your 50s
Age increases your risk for developing a wide range of diseases, and this includes those of the eye. Some of the common conditions that begin to develop with age include cataracts, macular degeneration, and glaucoma. At this stage in life, it's important to start monitoring your vision and scheduling regular eye exams. Also, visit your eye care center after being diagnosed with any other health conditions, such as diabetes or hypertension. Glaucoma, in particular, is important to treat in its early stages, so see your eye doctor if you begin experiencing changes in your vision.
In Your 60s
According to eye doctors, everyone would develop cataracts at some point if they lived long enough. Because cataracts are so common among older individuals, it's considered to be a natural part of the aging process. This disease occurs when small clumps of proteins begin to block light from the eye and reduce a person's vision. If your cataracts starts to interfere with your daily life, speak to your doctor about cataract surgery. Finally, at this age, it's important to begin seeing an optometrist annually for eye screenings.