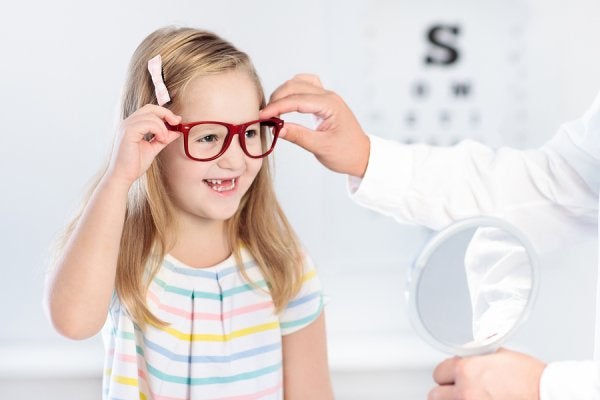 As a parent, you want the very best for your children, but more than anything, you want them to be healthy and happy. To this end, you take your baby for regular pediatric check-ups, dental exams, and even specialists, if they're recommended. But what about her eyes? We know that eye health is important, but sometimes it takes a backseat to the rest of the medical issues you worry about with a new baby.
Spindel Eye Associates has been treating and examining children's eyes for years. To bring this expertise to you, we've gathered some important information on how often and when your child should get eye exams.
If your child is at risk
Several factors can put your child at higher risk for developing visual issues. It's important that you be aware of these factors and mention them whenever you take your child to her eye exams. These risk factors include:
Premature birth
Low weight at time of birth
Intraventricular hemorrhage of a grade III or IV
If the mother had an infection while pregnant
Difficult labor or assisted labor
Family history of certain eye diseases and conditions
Central nervous system dysfunction, either known or suspected
If your child has any of these risk factors, the first eye exam should happen before the age of six months and then as frequently as recommended, depending upon your child's risks and what your child's eye doctor suggests.
If your child is not at risk
If your child doesn't have any of these risk factors, he or she should get the first eye exam around 6 months old, followed by an exam at the age of 3. Kids should have another eye exam before they begin kindergarten and then every two years or so after that if they have no corrective needs and continue to be free of symptoms of eye issues. If your child's doctor suggests more frequent eye exams, follow his or her recommendation. Some key symptoms of developing eye problems include:
Delayed motor development
Rubbing eyes more often than normal
Inability to maintain eye contact or hold a gaze while looking at an object
Blinking more often than they should
Redness or irritation that persists for more than a few hours
Complaints of pain in or around the eyes
Poor hand-eye coordination for their particular stage of development
Inability to track a moving object with their eyes
Early detection is key
As with most health issues for adults and children, early detection of a problem can be key in the treatment and prognosis. If you notice your child having symptoms, or if you know that your child is at high risk for eye diseases and conditions, make sure you take him or her to the eye doctor as recommended, so that professionals like Spindel Eye Associates can ensure your child's eyes are healthy.
Test your baby's eyes at Spindel Eye Associates.