Is Screen Time Bad for Kids?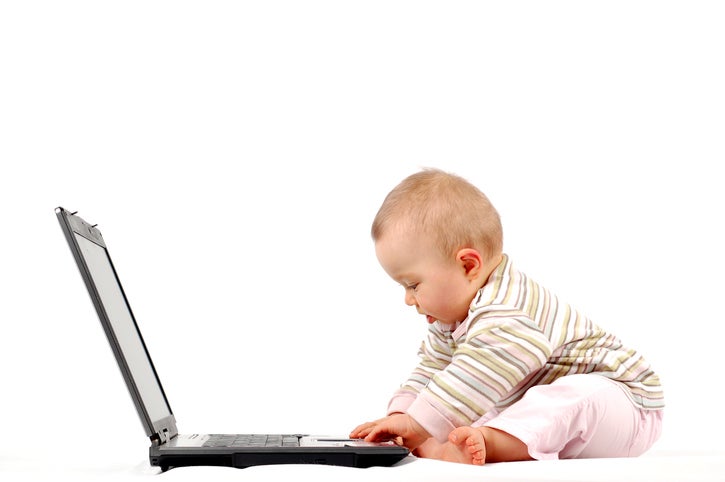 Parents who try to avoid screen time for their children may very well feel that they are fighting a losing battle. Screens are everywhere, from schools to homes to restaurants, which makes them difficult to eliminate from kids' lives. What's more, if you're like most parents, you may be prone to some overindulgence in screen time yourself. The question remains:  how bad is screen time, really, for your kids?
First, let's have a clear definition of screen time. When experts make recommendations about screen time, they're talking about the time kids spend looking at screens for entertainment purposes. This includes televisions, computers, tablets, and smartphones, and yes, experts agree that it's not good for children.
Too much screen time can cause myriad problems for kids. They may suffer unpleasant physical symptoms, experiencing headaches, neck and shoulder pain, and eye strain. Screen time can also contribute to behavioral problems, including reduced attention span and irritability. There's evidence to suggest that blue light may be harmful to the retina and can also disrupt the sleep schedule, which can have serious consequences for a child's health. All that screen time can lead to nearsightedness, and can even be a factor in childhood obesity.
So how much screen time is too much? The American Association of Pediatrics used to recommend a limit of no more than two hours of screen time per day for kids older than two years old, and no screen time at all for kids under the age of two. In recent years, they've amended this recommendation.
The advice still stands for no screen time under age two. For two to five-year-olds, however, the recommended amount has dropped to only one hour. For older kids, the recommendations are a little less clear cut. Two hours is a good guideline, but it's recognized that this might not be realistic for all kids. Parents are advised to come up with their own limits, making sure that kids' schedules include, in addition to school and homework time, at least one hour of physical activity, time for social interaction, and plenty of sleep.
As a parent, you should talk to your children about the dangers of online interaction and digital media, including cyberbullying, online predators, and being the target of advertising. Know what apps your kids are using, and treat media just as you'd treat any other environment in your child's life. Set limits, know your children's friends, and find ways to interact with your kids through media, whether it's watching a television show or movie, or playing a video game. When you participate in activities with your kids, you have the opportunity to talk to them, guide them, and help them navigate cyberspace.
It's also smart to make unplugged playtime a daily priority and spend time talking to your kids and playing together.  Experts also advise establishing tech-free zones in your home. Make it a rule, for instance, that no devices are allowed at the dinner table. This rule should apply to adults as well as kids, and family dinner should be a time for interacting with each other. Phones and other devices should charge in a central location at night, and kids should not have screens in their bedrooms.
When your kids are using screens, there are some steps you can take to make their screen time safer. There are glasses that can reduce blue light, and you can also get blue light filters for digital devices. By doing this, you can protect their eyes just the way you're protecting their minds and bodies by limiting and supervising screen time.
No matter how much screen time they get, it's important to stay on top of your child's eye health with regular eye exams. If you're looking for a pediatric eye doctor in Derry, Spindel Eye Associates is here for you. We provide eye exams for children of all ages, using the most advanced technology and latest techniques. If your child needs glasses, we also carry a full range of kids' glasses frames. For more information or to schedule an appointment call 603.421.6536 or contact us through our website.