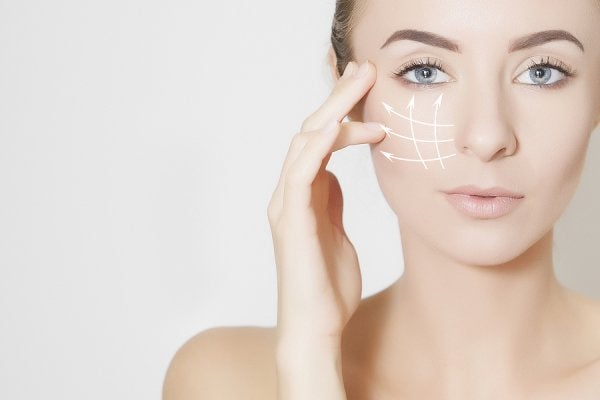 Every time you look in the mirror, you are bothered by the ever-increasing appearance of crow's feet and fine lines around your eyes. Fortunately, there are several easy and versatile anti-aging solutions out there that can help smooth out those wrinkles and give you a more youthful appearance. Dermal fillers, for example, are popular and cost-effective anti-aging treatments that involve injecting sterile, gel-like substances underneath the skin's surface to revitalize and add volume to the skin.
At Spindel Eye Associates, we are proud to offer a variety of dermal injections to suit your needs, including Botox Cosmetic, Juvederm, Restylane, and Radiesse. Fortunately, these cosmetic procedures are FDA-approved to correct moderate to severe facial wrinkles and folds, but having a respected physician perform the procedure is only half the battle. To achieve the absolute best results, there are several things you should do before and after your cosmetic eye procedure.
Before your cosmetic eye procedure
Once you have decided to pursue a cosmetic eye procedure, your first course of action should be to schedule a consultation with a board-certified eye doctor who has the necessary skill, technique, and experience to ensure success. Start off by sharing your medical history to determine if you are a good candidate for the procedure, and then shift into discussing your goals and expectations. Your doctor will help you decide which procedure is right for you, be it Botox injections or dermal fillers, depending on the desired results. Don't be afraid to ask questions so you have all of the information you need to make an informed decision.
One week before treatment, you should avoid taking certain medications to minimize potential bruising. Medications to avoid include:
Aspirin or other blood thinners
Anti-inflammatory drugs like Ibuprofen
Herbal medications
Vitamin E
Also, avoid drinking alcohol for one to two days prior to treatment.
After your cosmetic eye procedure
How you take care of yourself and your skin after a cosmetic eye procedure is very important. Make sure to avoid touching, massaging, or rubbing the treatment area for 24 hours to avoid affecting the results.
Some DOs and DON'Ts:
DON'T drink alcohol for 24 hours after the procedure
DO wait at least one hour before applying any makeup
DON'T move your face too much for several hours
DO take Tylenol to relieve any pain (not aspirin or ibuprofen)
DON'T spend a lot of time in the sun until the redness and swelling abate
DO apply a cold compress if there is swelling
DON'T engage in strenuous physical activity for the rest of the day
Whether you are interested in Botox or dermal fillers, the professional team at Spindel Eye Associates is happy to help! You can count on our board-certified eye doctors to answer your questions and address your concerns, so schedule your consultation today!
To find out more information on our cosmetic eye procedures, call 603-421-6489!